How to Create Snippets in HubSpot?
Snippets in HubSpot are short reusable blocks of text. They can be used in –
Contacts

Company

Deals

Ticket Records

Email Templates

Chat Conversation

Logging Activity

Creating Notes
1. How to Create a Snippet in HubSpot?
To create HubSpot snippets, follow the instructions listed below – 
Login to your HubSpot account.

Go to

Conversations

>

Snippets

.

 Click

Create snippet

in the upper right corner.

A

New Snippet

window will open.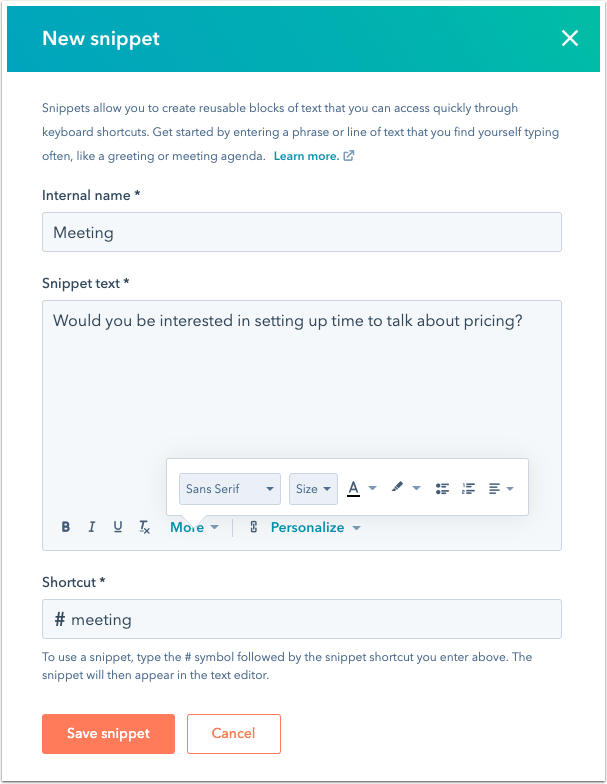 Enter a name in the

Internal name

field.

Enter the body of your snippet in the Snippet text.

Use formatting options to format the text at the bottom of the Snippet text section.

Enter a

name

for the snippet shortcut in the

Shortcut

section. You can use this shortcut to insert the snippet in a record, email template, live chat conversation, or logging activity.

Click

Save snippet

after creating the snippet.
Note: Creating a snippet with curly brackets instead of personalization tokens causes issues with HubSpot's template rendering service. Remove any curly brackets to save the snippet.
1.1 Save HubSpot Snippets in Folder
To save or organize your snippets, you can create folders for the same. Follow the steps below to create folders to organize your HubSpot snippets. 
On the Snippets dashboard, click

New folder.

In the dialog box, enter a

name

for your folder, then click

Add folder

.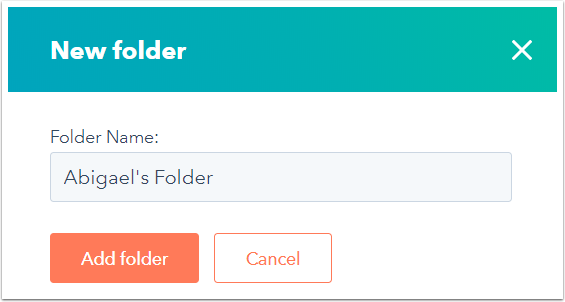 To move a snippet into a folder, hover over the snippet and click the

More

dropdown menu, then select

Move

.

Select a folder

to move the snippet to, then click

Move

.
2. How to Use Snippets in HubSpot?
You can use snippets in HubSpot to leave notes about leads in the CRM or to extract critical information while writing an email to a prospect. You can even use snippets to pull a quick response during a live chat conversation with a prospect or a client. 
There are many other activities that you can use Snippets for. To create and use the snippets, you can follow either of the two ways mentioned below:
Type the # symbol into the text editor. Start typing the snippet shortcut, then select the snippet from the dropdown menu. The snippet will automatically populate in the text editor.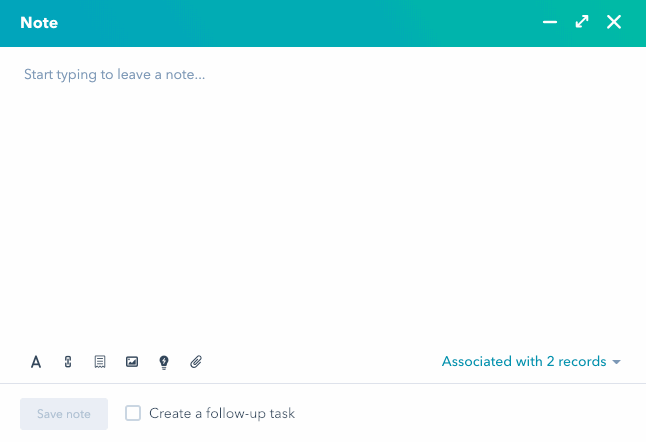 At the bottom of the text editor, click the snippets icon, then select a snippet from the dropdown menu.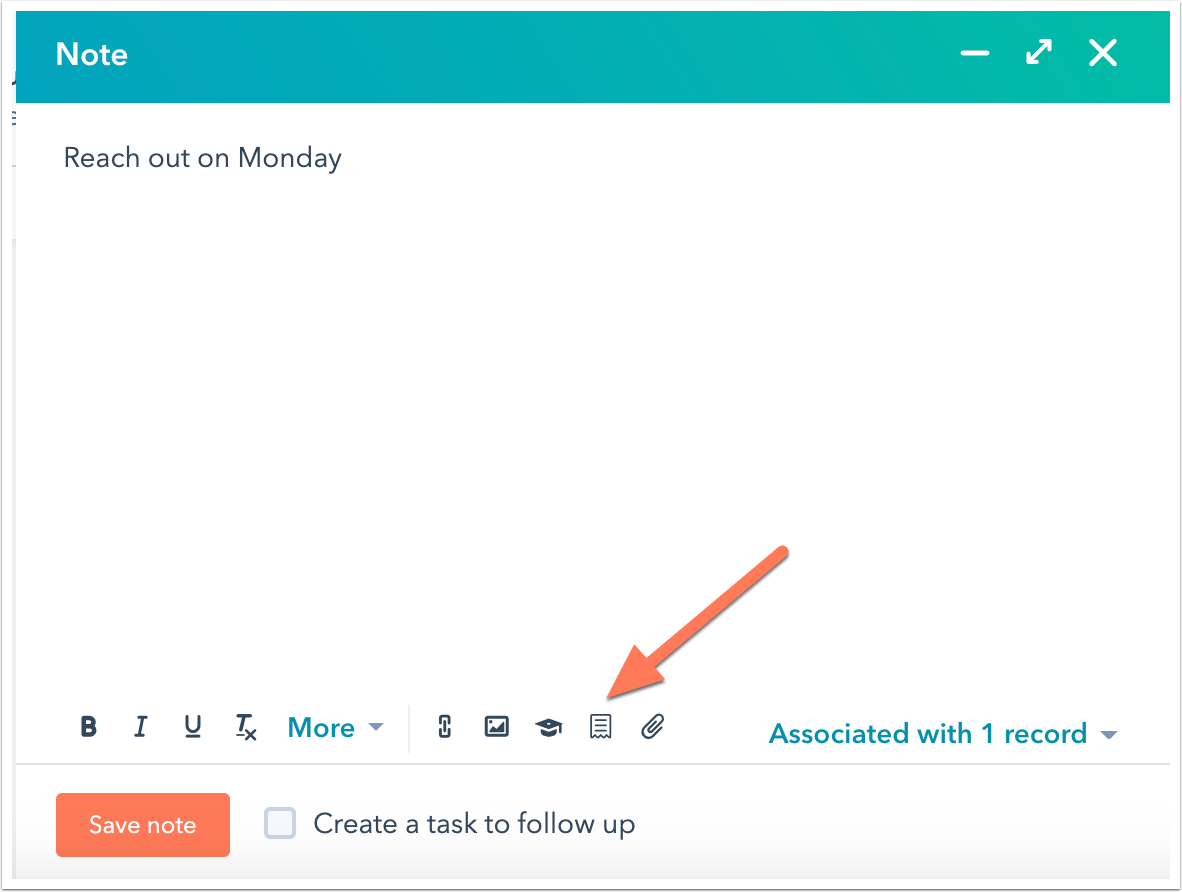 Note: If you used personalization tokens in your snippet, these tokens will only populate when you use the snippet on the Email tab of a contact, company, deal, or ticket record.