How one could add a currency in HubSpot?
To add a currency to your HubSpot account follow these steps:
Firstly, log in to your HubSpot account and click on the ⚙ icon, and from the side panel, click on the Account Defaults

option under

Account Setup

.

Second, on the Account Defaults page click on the

Currency

tab.




Lastly, click on the

Add Currency

button and select the currency you want to add with the exchange rate.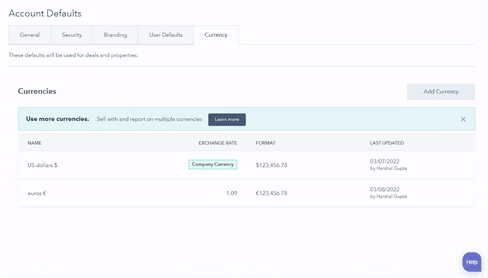 For more information please refer to the documentation of the plugin.