How to add a File Upload field to a HubSpot form ?
Adding a file field in your HubSpot form will help you upload any field that will be saved directly to HubSpot.
To add a file upload field in your HubSpot form,
– Go to your HubSpot portal.
– Navigate to Marketing > Lead Capture > Forms from the menu bar.
– Edit an existing form there or create a new one.
– Search for the File field in the left panel. Drag and drop it into the form 
– If you don't find the File field, you can create a new one.
* Create Form Field for HubSpot Form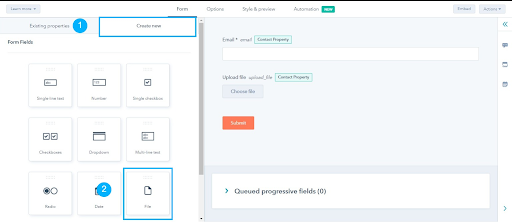 – Select File and add Label and Description for your field and click Next and then click Create.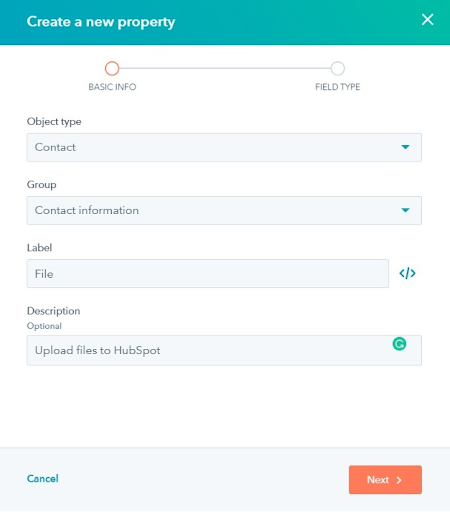 * Edit File Field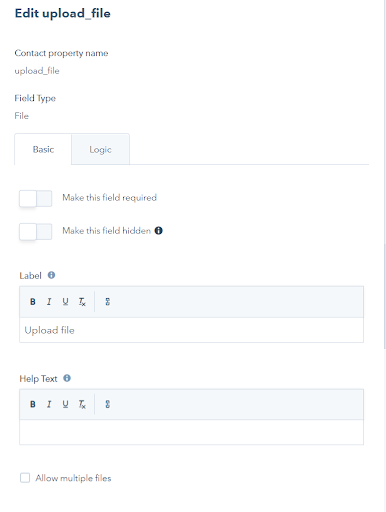 – If you want to make the file field required, you can enable the Make this field required toggle to do that.
– Similarly, you can make the field hidden by enabling the Make this field hidden toggle.
– If you want to upload multiple files through the file field, click the checkbox saying Allow multiple files and click on Update to save changes.
– Your form will now be created with a file upload field. Whenever a user uploads any file through this field, it will be uploaded to HubSpot. You can view these file(s) on the contact's record page.

Your File field will be created for the form now.