Why does it say 'You have 1 pending coupon request'?
In the Coupons tab, if you see the message "You have n pending coupons. Click here to create pending coupons" on the top. Then, this simply means that you've reached the limit of coupons that can be brought to use only if you upgrade your plan.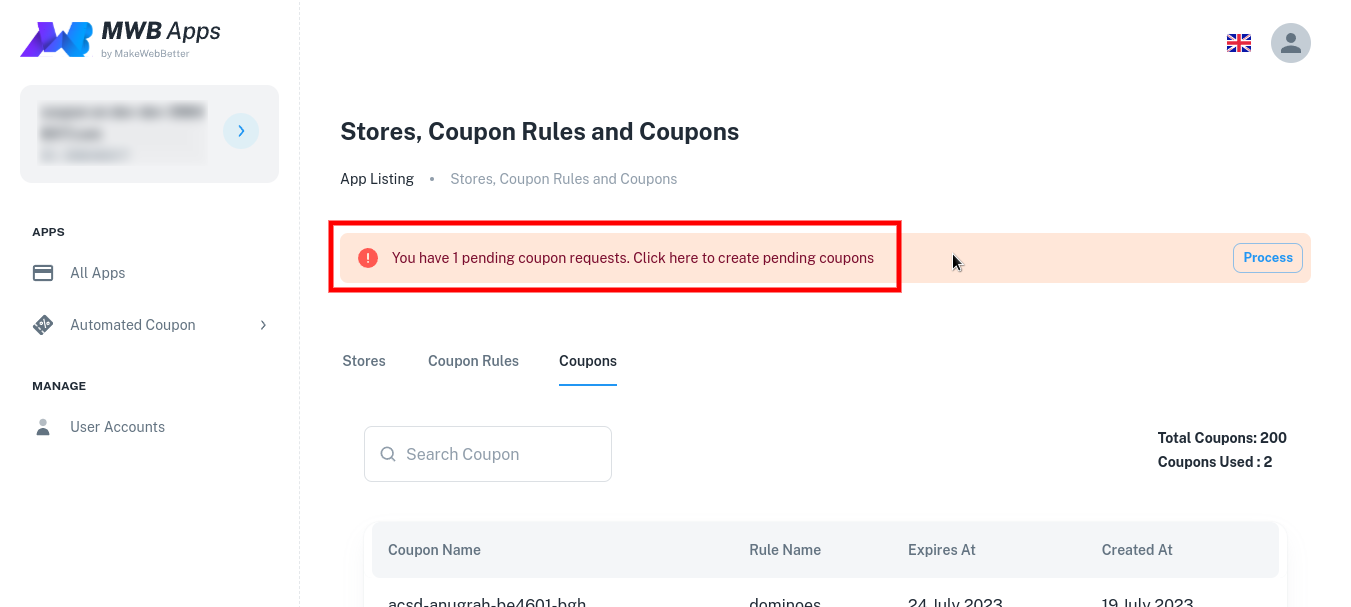 If you've exceeded the limit, then also the coupons will be stored as pending, but no one will be able to use them. Upgrade to the next plan to make those pending coupons usable.
Here are the number of coupons that can be created with respect to the plan you've activated:
7 Days Free Trial Period – 100 Coupons.

Basic Plan – 200 Coupons.

Advanced Plan – 700 Coupons.

Ultimate – Unlimited Coupons.
Let's take an example here. You've purchased Basic Plan and just created 2 more coupons after successfully creating 200 coupons. Then, the 201st & 202nd coupons will go under pending ones until you upgrade to the Advanced plan.