Does the Automated Coupon app provide coupon personalization/ customization options?
The Automated Coupons app is designed to attend the need for personalized marketing. It also serves the idea of personalized coupons.

The Merge Fields option gives you the ability to personalize the coupon. Using this, the coupon can include the first or last name of your customer or the email address of the customer.
Furthermore, Prefixes and Suffixes can be used to serve personalization as per the event. If the coupon is for a new customer, you enter FIRST as a suffix, or if the discount is for another occasion you can choose the characters accordingly.
Say, you're creating a coupon for a 20% discount for your Christmas campaigns.
Put NEW in Prefix and 20 for Suffix. To personalize this coupon for your customers, you add their first/last name to the coupon.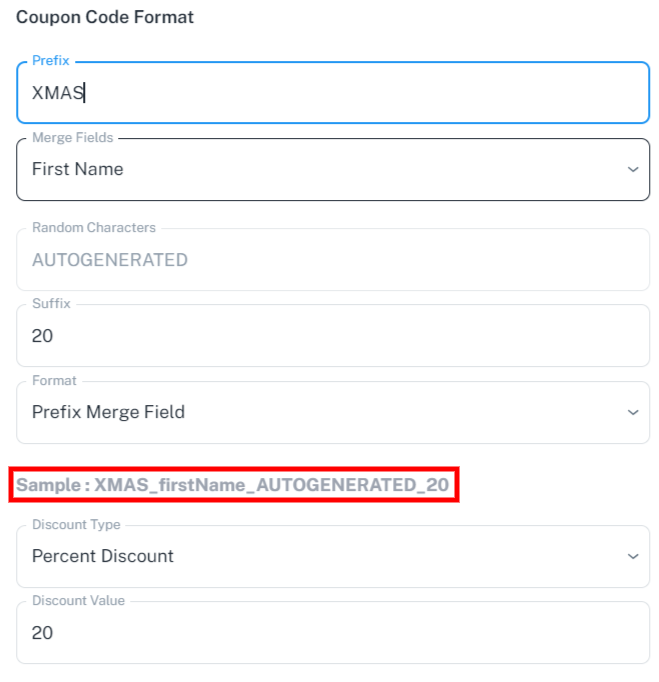 The generated coupon will contain — XMAS as a
prefix
, the Customer's First Name in the
middle
, an
autogenerated text
(to avoid duplication of the coupons), and lastly 20 as a
suffix
.