How to download HubSpot for WooCommerce?
There are two ways to download the extension, either you visit HubSpot App Marketplace or visit our official website MakeWebBetter.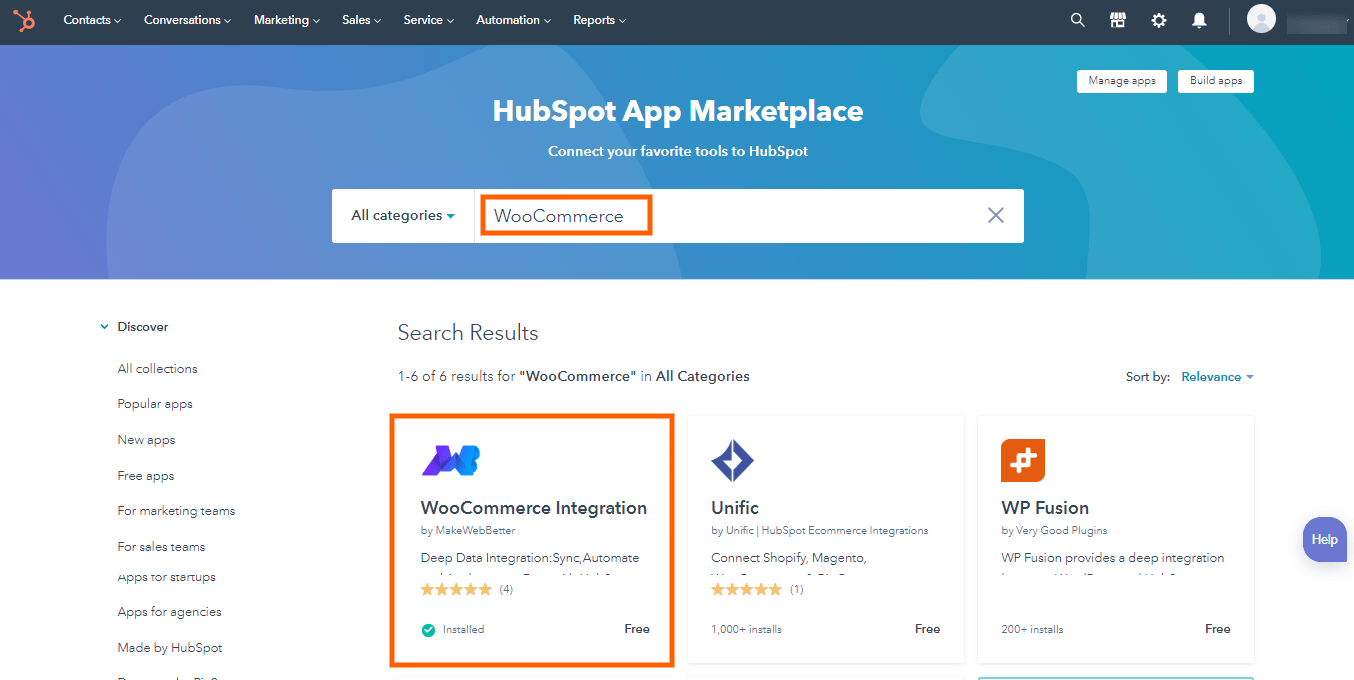 Click On Marketplace Icon in your HubSpot account.

Navigate To

App Marketplace

.

In the App Marketplace, use the search bar and type "WooCommerce", and select WooCommerce Integration by MakeWebBetter.
You can also download the free plugin from either of these sources: