How to segment contacts with RFM Segmentation?
Manage RFM Settings
RFM (Recency, Frequency, and Monetary) segmentation allows marketers to target specific clusters of customers with communications that are much more relevant for their particular behavior—and thus generate much higher rates of response, plus increased loyalty and customer lifetime value.
Go To Advanced Settings > Move to RFM Settings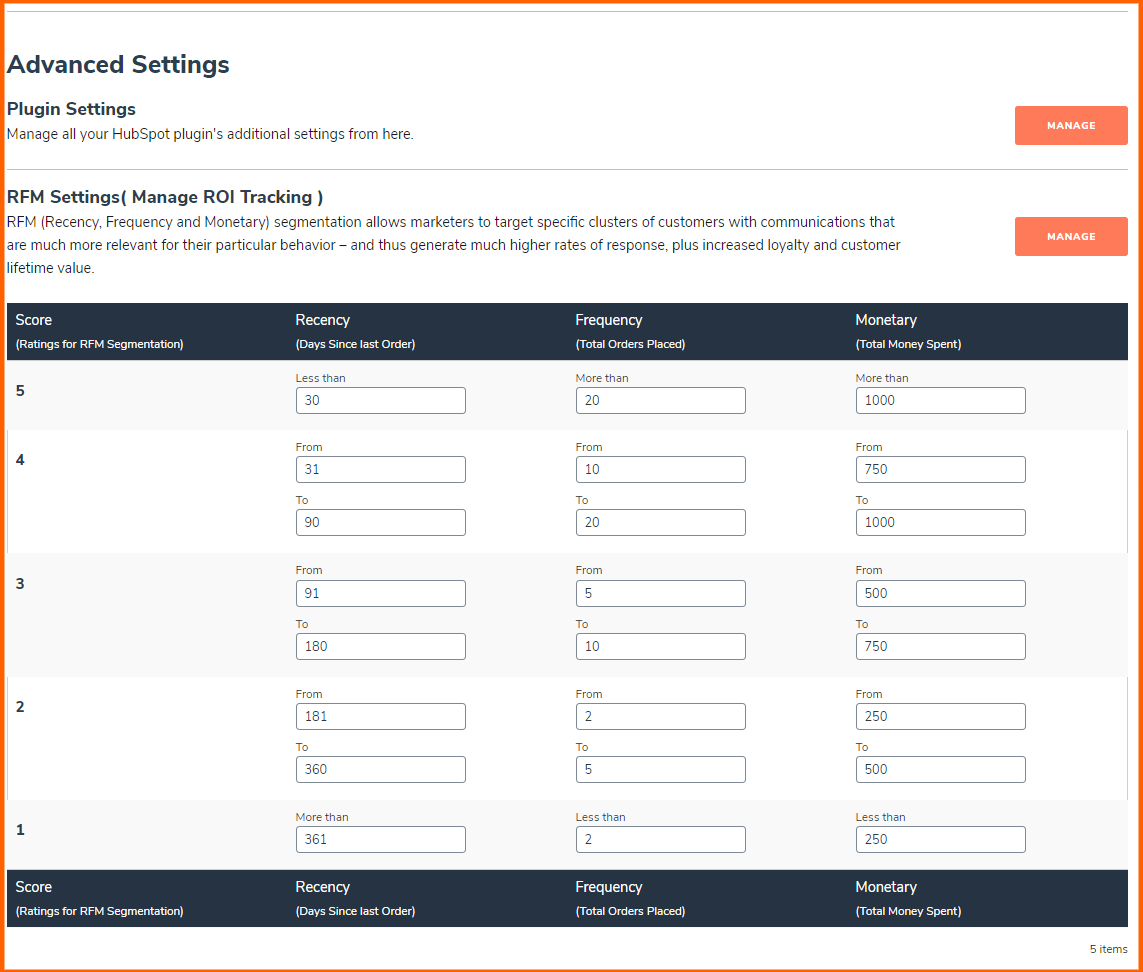 RFM Score vs RFM Value
RFM values and RFM scores, both are different. Score is a number from 1 to 5 based on the value. While value is the actual value of RFM for that customer.
What is RFM Analysis?
RFM (Recency, Frequency, Monetary) analysis helps to determine which customers are the best ones by examining how recently a customer has purchased (recency), how often they purchase (frequency), and how much the customer spends (monetary).
Customer Order Recency Rating
5 (purchased within the last 30 days)

4 (purchased within the last 31 to 90 days)

3 (purchased within the last 91 to 180 days)

2 (purchased within the last 181 to 365 days)

1 (purchased more than 365 days ago)
Customer Order Frequency Rating
5 (20 or more orders)

4 (between 10 and 20 orders)

3 (between 5 and 10 orders)

2 (between 2 and 5 orders)

1 (1 order)
Customer Order Monetary Rating
5 (spent more than $1,000)

4 (spent between $750 and $1,000)

3 (spent between $500 and $750)

2 (spent between $250 and $500)

1 (spent less than $250)