How does this add-on monitors the WooCommerce cart abandonment?
The Abandoned Cart Recovery is our premium add-on that works exclusively with our paid version of HubSpot WooCommerce integration plugin.
The add-on monitors the logged-in as well as the guest users to fetch their abandoned cart data once they surpass the time limit. Merchants have to pre-define a time limit after which an incomplete checkout process will be considered abandoned as a result, it'll trigger the abandoned cart workflow.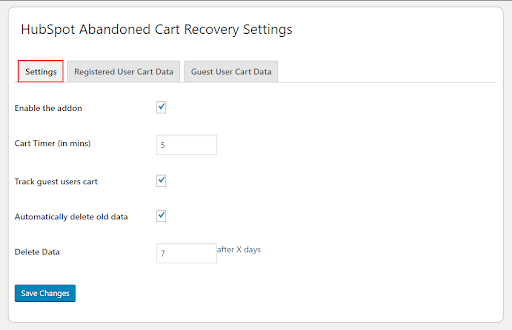 Our experts have implemented a cron scheduler in the addon that triggers when the specified cart timer gets elapsed. 
Check out our in-depth documentation and learn more about setting abandoned cart timers.