How to automate your sales pipeline with HubSpot Deals?
Map Deal Stages With eCommerce pipeline

Go to the plugin dashboard and Navigate to deals settings. And, click View, to map deal stages with the eCommerce pipeline(mapping is already done for the default WooCommerce order statuses).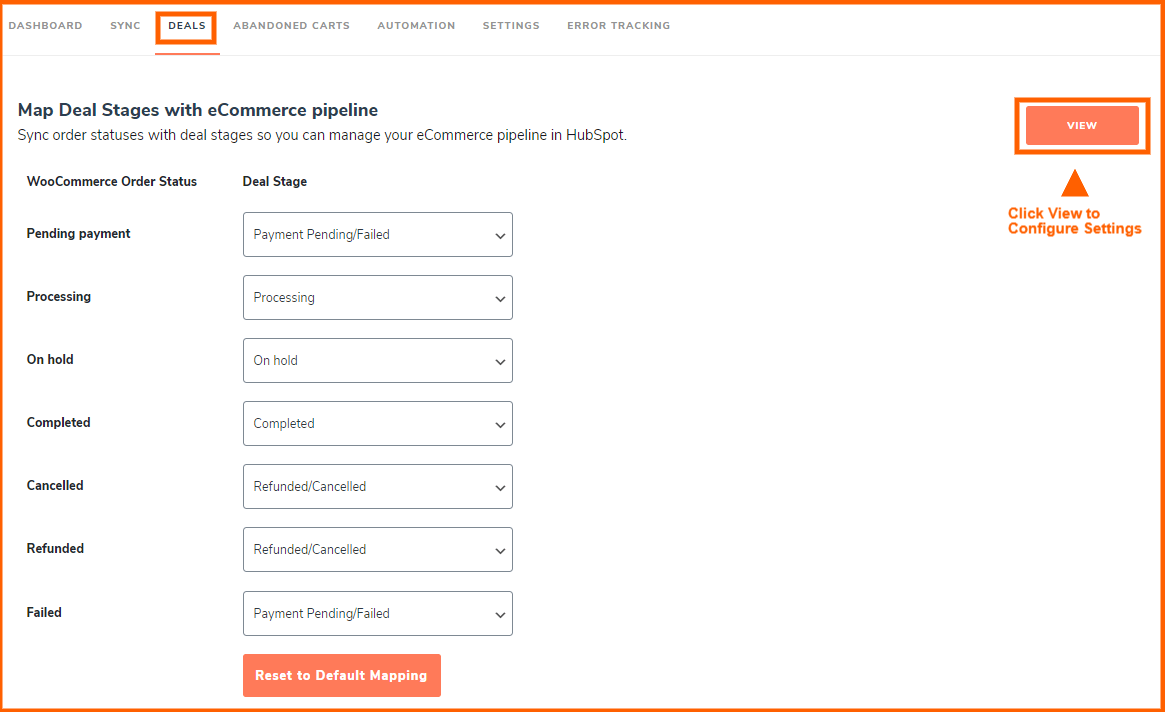 Create Deals for New Orders
1. Go to the Deals tab in the plugin. Click "View", to create deals for new orders. Create Deals in real-time for the new orders that are mapped with all the deal stages (by default).

Click on the checkbox to enable the syncing of new deals.

Select the minimum number of days in which pending/open deals can be closed/won.

Select the deal stages considered being winning. By default, "Shipped" and "Processed" are winning stages of both extension and HubSpot.
Import Historical orders into HubSpot deals
Go to plugin settings and navigate to the Deals tab. Click View, to sync Historical Orders as Deals. Select Order status and the time frame and start syncing all of those orders as deals in HubSpot.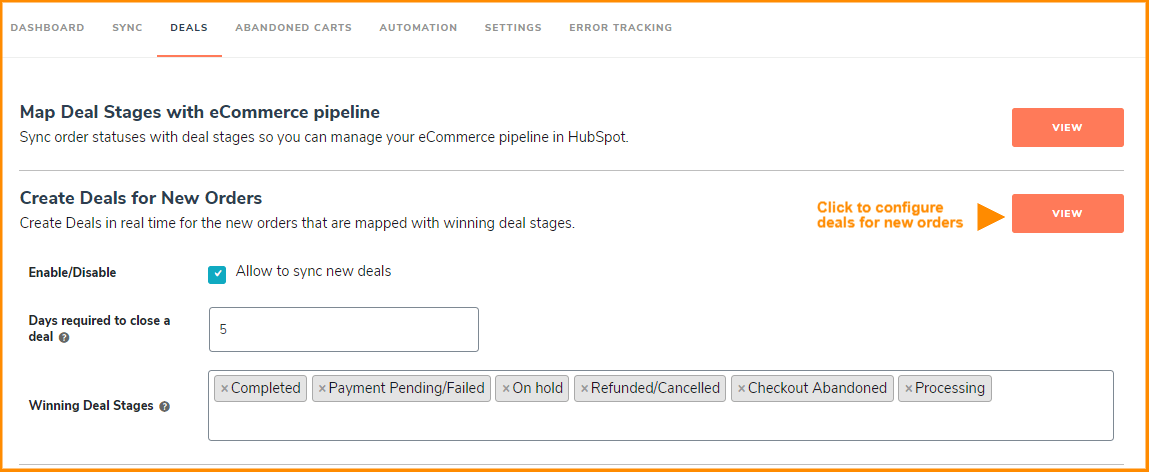 Visualize your sales process in Sales Pipeline
You can view the eCommerce pipeline in HubSpot, by navigating to Sales > Deals. Then select Ecommerce Pipeline. (Know More About HubSpot Ecommerce Bridge)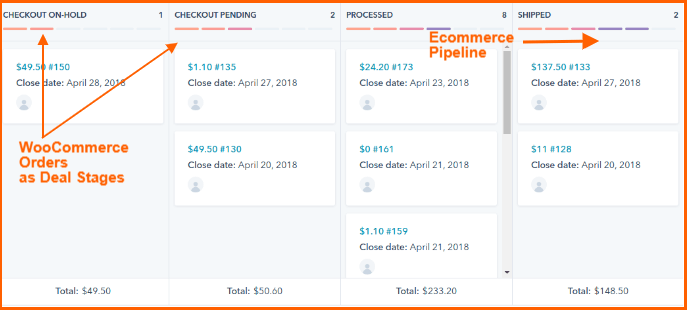 Fix Deal Sync Issues in HubSpot
In that case, we need to disconnect the client HubSpot account and ask them to reconnect them, so this will help them resolve the issue.
Also, we need to check cron events are running properly on their site. We can check it using the advanced cron manager plugin. After installing the cron Advanced cron manager needs to follow these steps.
Step:1
1. Click on ADD AN EVENT option, a pop-up box will appear
2. In hook name please write > hubwoo_products_sync_background
3. Then in schedule field please select from option > mwb-hubwoo-products-3min
4. Click on ADD EVENT button at the bottom
After this event should be successfully scheduled on your site.
Step: 2
Add the second event –
1. Click again on ADD AN EVENT option, a popup box will appear
2. In hook name please write > hubwoo_products_status_background
3. Then in schedule field please select from option > mwb-hubwoo-status-3min
4. Click on ADD EVENT button at the bottom